Performance Soy Blend A27
Performance Soy Blend A27 is our toughest and most durable wax blend. Developed to perform with consistently in harsher conditions such as strong retail lights, hot sun and changing temperatures and a higher melting point, superior fragrance oil absorption and blended to prevent sweating and oil leaking we know you'll love durability and smooth finish of the Performance Soy Blend A27.
Great for:
Markets
Higher fragrance loads
Reducing sweating and oil leakage
Read more about our Performance Blend A27…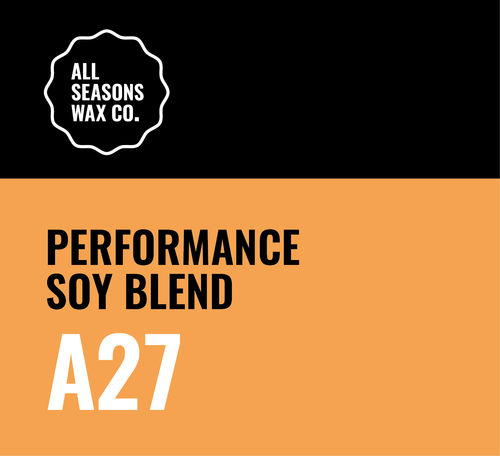 ---
Superior CocoSoy A05
Superior CocoSoy A05 is first ready-to-use flaked Coconut/Soy wax available on the market, and it is simply as the name suggests, a superior wax.
It has been developed to reduce frosting (great for clear glass), it has a smooth, creamy surface finish and is still a very durable wax designed to perform consistency in a wide range of conditions. With supreme container adhesion, expect to see gorgeous creamy candles that have remarkable hot and cold scent throw!
Great for:
Retail stores
Reducing frosting and shrinking
Candle makers of all experience levels
Read more about our Superior CocoSoy A05…
---
Pure Soy S100
Pure Soy S100 is our wax for the purist.
This wax is unlike our other waxes, it is unblended and has been produced purely and entirely from soy. Soya oil at room temperature is actually a liquid, it is after the hydrogenation process it begins to take shape as the wax which you're used to.
With PS100 expect to see that gorgeous creamy soy finish, with superior container adhesion and anti-frosting properties.
PS100 is great for:
Experienced candle makers
Reducing frosting and shrinking
A 100% soy option
Read more about our Pure Soy S100…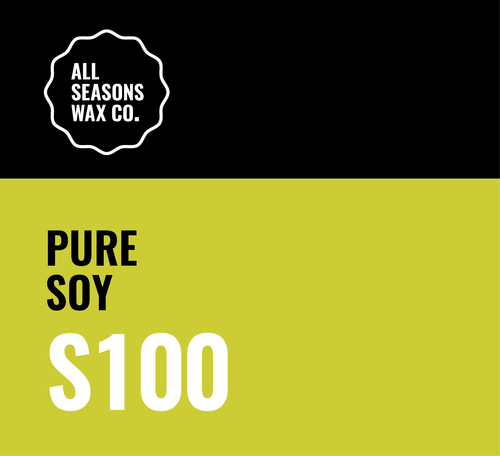 ---
Deluxe Soy S16
Deluxe Soy S16 is the intersection of science and nature.
Our S16 Soy Wax has been created using the feedback from real candle makers worldwide. It features an a smooth one-pour finish with an even and clean burn.
A 100% natural product the S16 Deluxe Soy is perfect for candle makers of all experience levels.
Retaining 8-10% fragrance S16 is the perfect replacement for another popular yet recently discontinued soy wax.

S16 is great for:
Candle makers of all experience levels
A deluxe finish after just one pour – with high fragrance retainability
Candle makers looking for a substitute for a popular yet recently discontinued soy wax
Read more about our Deluxe Soy S16…
---
---
Ultimate Soy Wax Solution M12
Set to be a game changer. Whether you are a hobbyist or professional candle maker, we have a perfect wax for you.
The M12 Ultimate Soy Wax Solution is a perfect reflection of its name. Formulated through a long process of research, testing and development with our analytical laboratory and manufacturing team the M12 is the MST Ultimate Wax Additive blended with our A05 Superior CocoSoy to give users the best and easiest experience in candle making.
The M12 Ultimate Soy Wax Solution features:
Simple to and convenient to use
"1 pour wax" with great set and reset after burn
Very resilient in warmer conditions
Strong under UV lights
Read more about our Ultimate Soy M12…
---
As a distributor for All Seasons Wax Company we are dedicated to supplying a superior candle wax. Across our range you'll find different blends each meticulously crafted and balanced to help create candles which perform consistently in all conditions.